Nike slides have become a staple in casual footwear, blending comfort with iconic style.
The Big Question: Are Nike Slides Good?
When it comes to casual footwear, the question on everyone's mind is, "Are they good enough?" The answer is a resounding yes. Nike, a brand known for its commitment to quality and innovation, ensures that its slides are no exception. Designed for comfort, durability, and style, these slides have garnered a loyal following among consumers worldwide.
Decoding the Name: What Do We Call Them?
"What is this name?" might seem like a straightforward question, but with the brand's vast range of products, it's worth clarifying. While the general term is "Nike slides," they come under various collections and names, such as the "Nike Benassi" or "Nike Kawa," each offering unique features and designs.
The Appeal Factor: Why Choose Nike Slides?
So, why are they good? The reasons are manifold:
Comfort: Nike slides prioritise foot comfort, with cushioned soles that adapt to the foot's shape.
Durability: Made with high-quality materials, these slides are built to last, ensuring value for money.
Style: Nike's design philosophy shines through, making these slides a fashionable choice for any casual outing.
Versatility: Perfect for a quick run to the store, a day at the beach, or post-workout relaxation.
Shower Ready? Can They Handle the Wet?
A common query among users is, "Can you shower with Nike slides?" While Nike slides are water-resistant and can handle splashes, it's essential to note that prolonged exposure to water might affect their longevity. It's best to avoid wearing them in the shower regularly. Instead, let them be your post-shower comfort.
Authenticity Matters: Spotting the Genuine Pair
With their popularity, it's crucial to ensure you're getting the real deal. So, how to check if my Nike slides are original?
Branding: Genuine Nike slides will have a clear and precise logo. Any smudging or irregularities can be a red flag.
Stitching: Check for consistent and neat stitching. Irregular or loose stitches might indicate a counterfeit.
Price: If a deal seems too good to be true, it probably is. Authentic Nike products will be priced accordingly.
Purchase Point: Always buy from reputable stores or directly from Nike's official website or outlets.
Product Details: Genuine Nike slides come with product details, SKU numbers, and other relevant information. Cross-check these details with Nike's official website.
Nike Slides: More Than Just Footwear
Nike slides represent more than just a footwear choice; they symbolise a lifestyle. A blend of comfort, style, and the brand's legacy, these slides cater to those who prioritise both form and function. Whether you're lounging at home, heading to the beach, or looking for post-game relaxation, they are the go-to choice.
| Model Name | Primary Material | Available Colors | Special Features | Ideal For |
| --- | --- | --- | --- | --- |
| Nike Benassi | Synthetic Leather | Black, White, Red | Textured Footbed | Casual Wear |
| Nike Kawa | Soft Foam | Blue, Neon, Grey | Quick-drying Fabric | Beach/Pools |
| Nike Ultra Comfort 3 | Textile Strap | Black, Pink, Green | Memory Foam | Extended Wear |
| Nike Offcourt | Synthetic | White, Black, Gold | Contoured Footbed | Sports Relaxation |
Variety and Choices: The Diverse World of Nike Slides
One of the standout features of Nike slides is the sheer variety they offer. Whether you're looking for a specific color, material, or design, Nike has got you covered.
A Palette of Colors:
Nike slides come in a spectrum of colors to cater to every individual's taste. From classic blacks and whites to vibrant reds, blues, and even neon shades, there's a color for every mood and outfit. Seasonal collections might also introduce limited-edition colors, giving enthusiasts a chance to own something unique.
Materials Matter:
Nike's commitment to quality is evident in the materials they choose for their slides:
Synthetic Leather: Many Nike slides, like the popular Benassi series, feature a synthetic leather strap, offering a sleek look combined with durability.
Soft Foam: For those prioritizing comfort, slides with soft foam lining ensure a cushioned feel with every step.
Textured Footbed: Some models come with a textured footbed, providing a massaging sensation and ensuring the foot doesn't slip.
Quick-drying Fabrics: Ideal for those who frequent pools or beaches, certain Nike slides are made with materials that dry quickly, ensuring prolonged comfort.
Craftsmanship and Manufacturing:
Nike is a global brand, and its products, including the slides, are manufactured in various parts of the world. The company has factories in countries like China, Vietnam, Indonesia, and Thailand, among others. Each factory adheres to Nike's stringent quality standards, ensuring that every pair of slides maintains the brand's reputation for excellence.
When choosing a pair, it's also worth noting where they are manufactured. This information can usually be found on the product label or the inner side of the strap. While the manufacturing location might vary, the commitment to quality and craftsmanship remains consistent.
Making the Right Choice:
With the variety of choices available, selecting the perfect pair boils down to individual preferences. Whether you prioritise colour, comfort, material, or design, Nike's diverse range ensures there's something for everyone. Remember to consider the purpose – whether it's for casual wear, sports, or beach outings – and choose a pair that aligns with your needs. Also, it is important for your health
Incorporating these elements into your decision-making process ensures that you not only get a pair of slides that look great but also serve their purpose effectively. With Nike's legacy and commitment to innovation, you can be confident that every choice is a step in the right direction.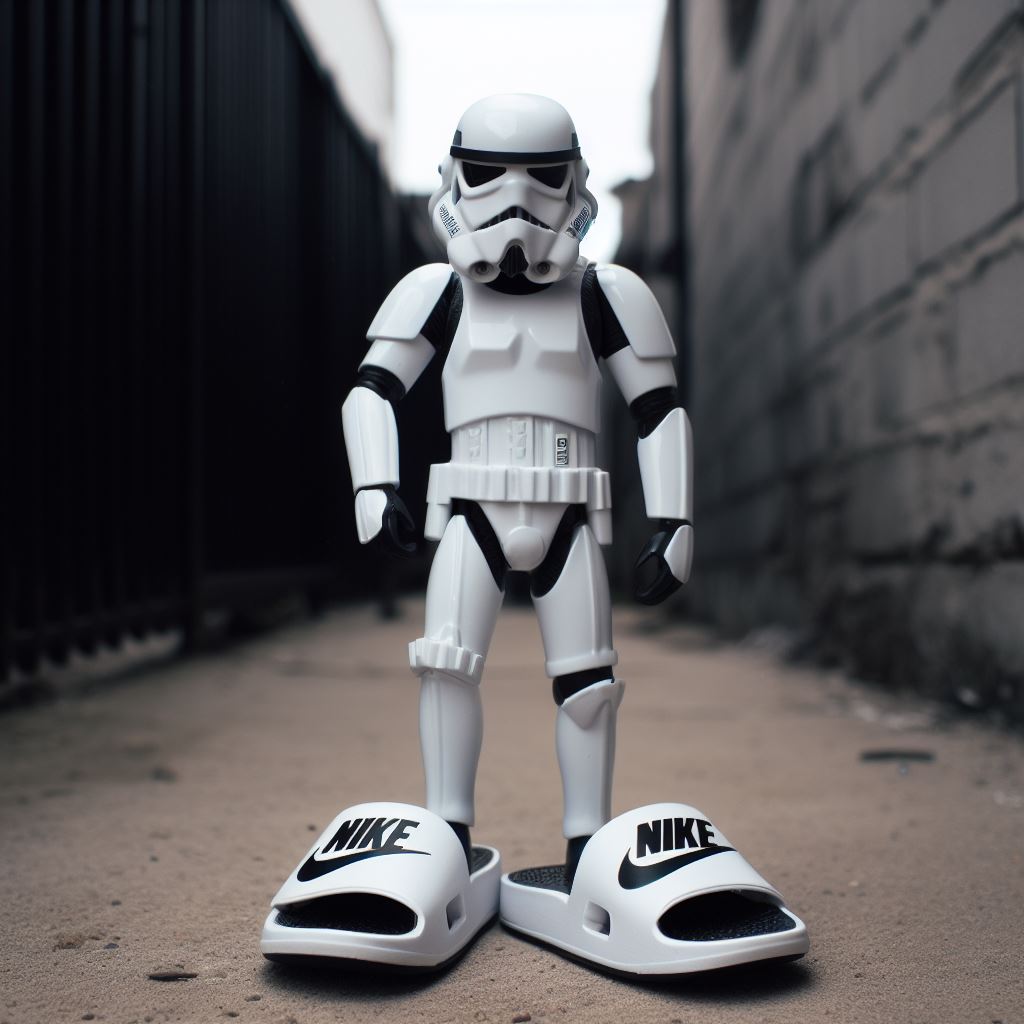 In Conclusion
The world of Nike slides is vast and varied. From their undeniable comfort to their iconic style, they've carved a niche in the casual footwear segment. As with any popular product, ensuring authenticity is crucial. By following the tips mentioned, you can enjoy the genuine comfort and style that Nike slides bring to the table.
Disclaimer:
This article provides insights based on available information and general consumer feedback. For specific product details, features, and latest collections, always refer to Nike's official resources or consult with authorized dealers.