White Nike shoes have become synonymous with style, comfort, and timeless appeal in the world of footwear.
The Crowd's Favorite: What White Nikes is Everyone Wearing?
When you walk down a bustling street or scroll through social media, you'll likely spot a pair of white Nikes. But which ones are they? The Nike Air Force 1, with its clean silhouette and iconic design, often takes the crown. Its versatility makes it a favorite among celebrities, athletes, and everyday shoe enthusiasts.
The Pinnacle of Prestige: Record-Breaking Sales of Iconic Nike Sneakers
| Nike Model | Brief Description | Price (Estimated) |
| --- | --- | --- |
| Nike Air Yeezy 1 Prototypes | Sold in a private sale in April 2023. | $1.8 million |
| Nike Air Jordan 1s | Worn by Michael Jordan during his rookie season in 1985. Sold in May 2020. | $560,000 |
| Nike Air Mag Back to the Future | Inspired by the movie "Back to the Future". Sold in September 2016. | $92,100 |
| Nike MAG Back to the Future (2016) | Self-lacing sneaker inspired by "Back to the Future Part II". Limited release. | $20,000 – $30,000 |
| Nike Dunk High Pro SB FLOM | Designed by artist Futura with a unique currency pattern. Limited edition. | $15,000 – $25,000 |
| Nike Dunk High Pro SB FPAR | Collaboration with Japanese brand Forty Percent Against Rights. Unique design. Limited release. | $8,000 – $12,000 |
| Off-White x Nike Air Force 1 "ComplexCon" | Exclusive release at ComplexCon, part of Virgil Abloh's collaboration with Nike. | $10,000 – $20,000 |
| Nike Dunk High LE "Wu-Tang" | Black and yellow Dunk in collaboration with the Wu-Tang Clan. Extremely limited quantities. | $15,000 – $30,000 |
Legends of t
he Game: Nike's Most Famous White Shoes
Nike, a brand known for innovation, has given us numerous iconic white shoes. Apart from the Air Force 1, the Nike Cortez, Nike Air Max series, and the Nike Dunk have all seen immense popularity in their pristine white versions. Each of these models carries a legacy, a story that resonates with fans across generations.
Trend Analysis: Are White Shoes Still Cool?
Fashion is ever-evolving, but some things remain constant. White shoes, especially white Nike shoes, have retained their cool factor over the years. They offer a blank canvas, pairing effortlessly with any outfit, be it casual, sporty, or even semi-formal. Their ability to elevate any look ensures they remain a staple in shoe closets worldwide.
The Off-White Saga: What's Next for Nike?
The collaboration between Nike and Off-White has produced some of the most sought-after sneaker releases in recent years. But will Nike still release Off-White collaborations? While specific future releases are often shrouded in mystery, given the success and hype surrounding past collaborations, it's plausible to expect more in the pipeline.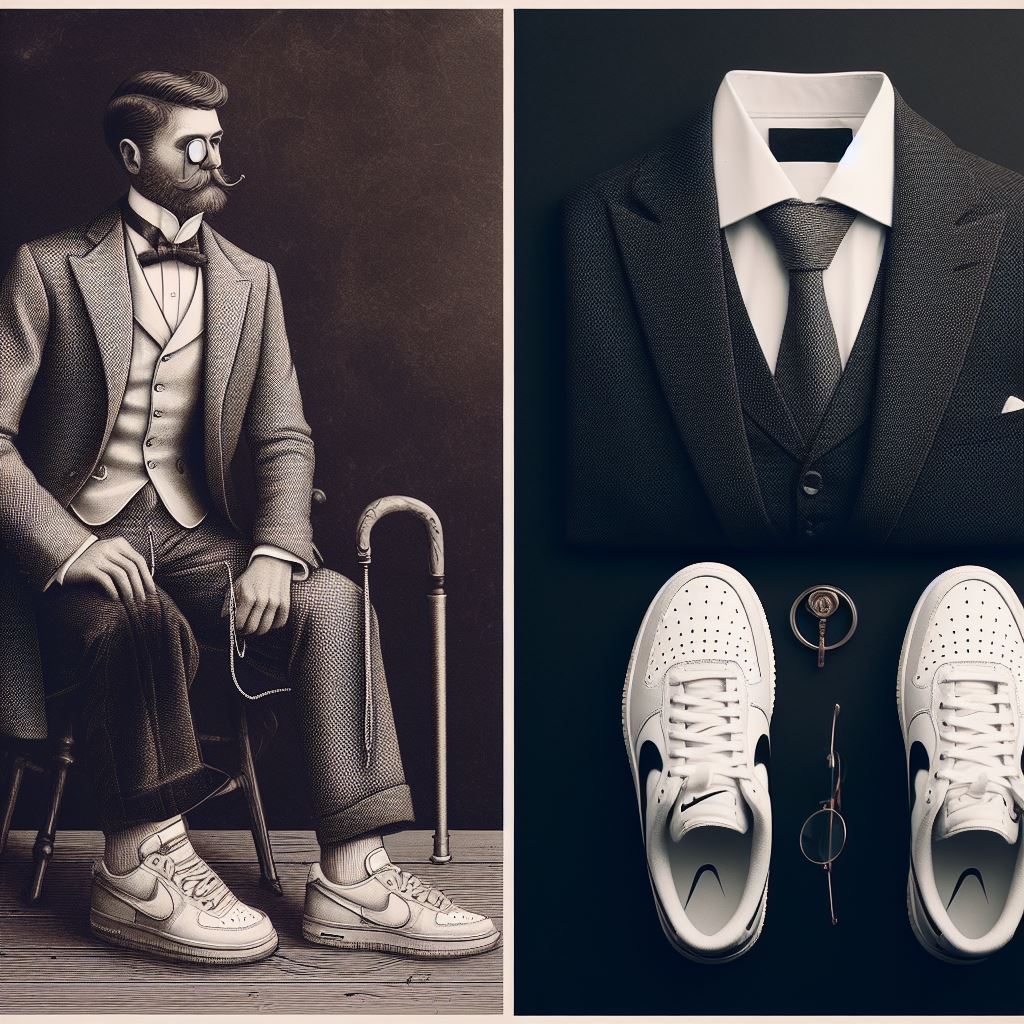 A Common Concern: Do White Nikes Shoes Turn Yellow?
White shoes, with their pristine appearance, do come with a concern: yellowing. Factors like exposure to sunlight, dirt, and even certain cleaning methods can cause white Nike shoes to yellow over time. However, with proper care, storage, and cleaning, you can significantly reduce and delay this yellowing process.
Analysing the White Nike Shoes Phenomenon
From an analytical standpoint, the popularity of white Nike shoes isn't just about aesthetics. It's a blend of brand legacy, design innovation, and cultural impact. Nike, as a brand, has consistently tapped into cultural trends, ensuring their white shoes are more than just footwear – they're a statement.
Moreover, collaborations like Off-White bring a fresh perspective, merging high fashion with streetwear, making these shoes even more desirable. The result? A product that appeals to both sneakerheads and the fashion-forward crowd.
In the World of White Nikes
White Nike shoes are more than just a fashion choice. They represent a blend of history, innovation, and style. Whether you're a sneaker enthusiast, a fashionista, or someone who values comfort, white Nikes offer something for everyone. Their enduring appeal, combined with Nike's commitment to innovation, ensures they'll remain a favorite for years to come.
Note:
This article provides insights based on available information and general consumer feedback. For specific product details, features, and latest collections, always refer to Nike's official resources or consult with authorized dealers.